EliteOptical
Welcome, We are glad you stopped by.
How can we help you?
Location:
45 W. Lakeview Dr.

Clinton, MS 39056

Call 601.925.2020

Fax 601.925.2010
Call To Schedule An Appointment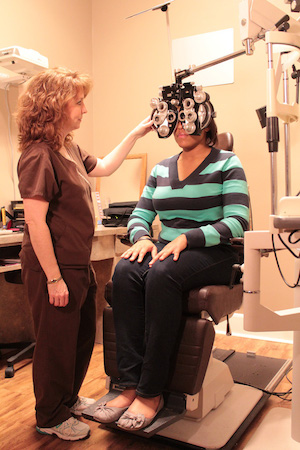 Get In Touch
To contact our office or for mailing to the office, please use the information below.
Call Us
(601) 925-2020
FAX US
(601) 925-2010
Location
Elite Optical
45 W. Lakeview Dr.
Clinton, MS 39056
Dr. Tonya Cannon Stewart
Dr. Mary hannah garber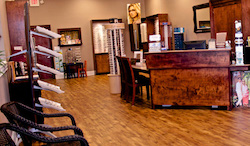 About Us
At Elite Optical, we are committed to providing quality eye care in a family-friendly environment.  We have been in business since 2003.  We offer the best care and optical products available.  We provide comprehensive eye exams, contact lens fits and evaluations, and treatment/diagnosis of eye …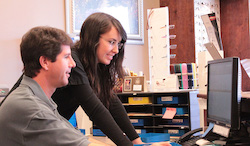 Services
We believe in the importance of yearly comprehensive eye exams. Our doctors can determine if contacts or glasses are needed for your day-to-day life. Our doctors also treat various eye diseases including glaucoma, macular degeneration, pink eye, and more. We are your one-stop shop for all things eye related …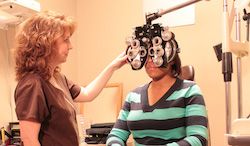 New Patients
Our doctors are both accepting new patients at this time. Call our office to find out about our next available appointments and we can check your vision benefits from insurance. New patients will need to complete some paperwork to insure we have any necessary information to treat you. Click the link to find our new patient forms …
We welcome you to our eye care practice! We accept insurance from many different providers, and we are happy to help you file claims and assist you with your insurance questions. We want to treat our patients as people, not problems. When you arrive, you will be greeted by friendly staff who will ask you to fill out some forms. You may also print out the form directly from this website, fill it out and bring it with you when you come for your first appointment. Our doctors will give you a thorough evaluation and our staff will assist you to either be fitted with contacts or choose frames for your new glasses. They will help you with any other eye care needs you have, and may refer you to an additional medical professional if the need arises. Please don't hesitate to call our office if you have questions about our practice. We look forward to hearing from you soon!
Please print the "New Patient Form" and bring it with you for your appointment.
We accept the following vision insurances: Click to view list.
Effective July 1, 2023, we accept the following vision insurances:
AlwaysCare
Ambetter
CEC
EyeMed
Medicaid/MS CAN/Chips
NVA
Spectera/March
Vision Service Plan (VSP)
Versant/Superior Vision/Davis Vision
We accept the following health insurances: Click to view list.
Effective July 1, 2023, we accept the following health insurances:
Blue Cross Blue Shield
Medicare
Medicaid
United Health Care
Humana
Aetna
UMR
Optical Shop
Our Optical Shop is open Monday through Friday. We carry many brands and styles
Stop By For Additional Help
20+ years serving Clinton, MS
Elite Optical
Dr Tonya Stewart
45 W. Lakeview Dr.
Clinton, MS 39056
601.925.2020 ‎
601.925.2010 (Fax)